For over 10 years now, the sector of organic agriculture has been continuously growing and its increase will reach in Europe, within 2018, over than 13,5 Million HA, cultivated by organic systems. (IFOAM Data 2017).
It is in this dynamic context that the PROJECT START UP BIO aims at supporting and facilitating transition and innovation processes of rural enterprises accompanying them to the conversion from the traditional production to the organic one by offering to the prior targets (youngsters interested in becoming organic farmers and entrepreneurs interested in adopting organic agriculture) high quality training opportunities and promoting ICT-based learning (self-tutorial and e-learning paths). In fact, one of the key assumptions of the project is that new well trained farmers could be the agents for change management processes in the agricultural sector actively participating as ambassadors for the dissemination of a culture of organic production and sustainable development.
The digital training will be integrated with consultancy services provided to the targets by the new European virtual Organic Incubator that will be design and implemented by the partnership and embedded within the accompanying service provided on the field by each partner in its own local/regional context.
The expected number of trained organic farmers will be 80 operators for each country (IT, HL, ES, PT), for a total of 20 operators.
For recruitment, assessment and selection a European Open Call will be launched at M12. Thanks to the project implementation, the expected number of organic start ups will be almost 10 "new enterprises" and almost 100 converted companies.
IOs will be the following:
1 -DIDACTIC DIGITAL RESOURCES FOR VIRTUAL TRAINING IN ORGANIC AGRICULTURE;
2- INNOVATIVE TRAINING PATHS FOR NEW ORGANIC FARMERS;
3- EUROPEAN VIRTUAL INCUBATOR FOR ORGANIC AGRICULTURE.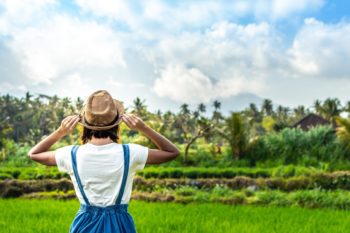 The expected impacts will be strong for both prior targets, partners themselves and relevant stakeholders at local as well as regional, national and European level. In details:

– Reinforcement of business-education partnerships for testing innovative training services for the professional qualification of organic farmers;
– Supporting the development of sustainable agriculture following a "CSR" approach;
– Dissemination of a Culture of Organic Agriculture in order to create a European organic farmers' community of practice;
– Dissemination of knowledge for supporting the correct transition processes from conventional to organic agriculture;
– Development of innovative training methodologies and tools for innovation of education connected to agriculture;
– Activation of a multi-stakeholder network for the development of projects and initiatives for sustainable and glocal development and economic growth;
– Reinforcement of a Mediterranean Rural Identity through the diffusion of organic agriculture