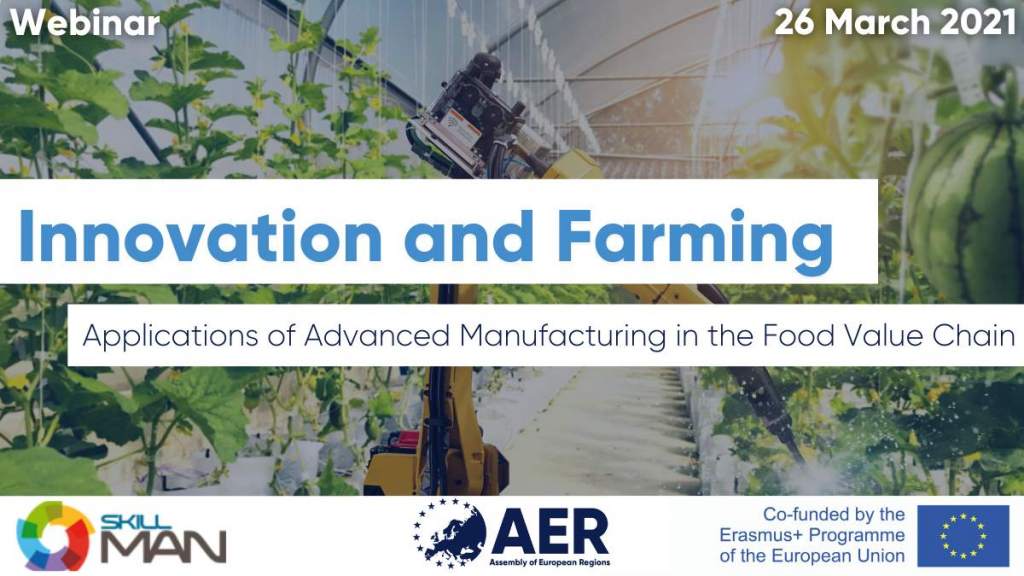 Dear AER Members and Friends,
There are so many benefits to living in rural areas – clean air, affordable rent, and friendly neighbours 🐄
Yet rural regions across Europe struggle to provide opportunities for young people, leading to brain drain and economic stagnation. How can we reverse this trend and revitalise these communities? 📈
The AER is delighted to invite you to our Skillnet Webinars next week…
Agriculture and farming are the lifeblood of many rural communities, and farmers are key players in helping us fight climate change, protect biodiversity, and feed our planet. At the same time, moving towards more sustainable food value chains is costly for farmers. How can we balance this need for change while making sure our farmers stay competitive?
Advanced Manufacturing techniques and digital tools can help overcome these challenges. Join us next Friday, where we will bring together experts and share ideas from regions on how new technology and vocational skills can revolutionise the agri-food sector. Check out the agenda here:
10.00-10.05 – Housekeeping rules, quick presentation on Skillnet, Skillman Team
10.05-10.10 – Opening remarks and introduction to the webinar, Cornelia Carmen Madaras, Advisor at the Foreign Affairs Office of the Alba County Council
10.10-10.20 – Applications of digital technologies in the agriculture sector, Miguel de Porras, Director at the Research Institute of Organic Agriculture FIBL
10.20-10.30 – Building innovation in the agri-food sector through EU projects, George Beers, Horticultural Engineer, Wageningen University and Research
10.30-10.40, Regional practice from Vojvodina, Mladen Petres, Assistant Provincial Secretary of Agriculture, Water Management and Forestry, Province of Vojvodina
10.40-10.55 – Panel discussion and Q&A session
10.55-11.00 – Closing remarks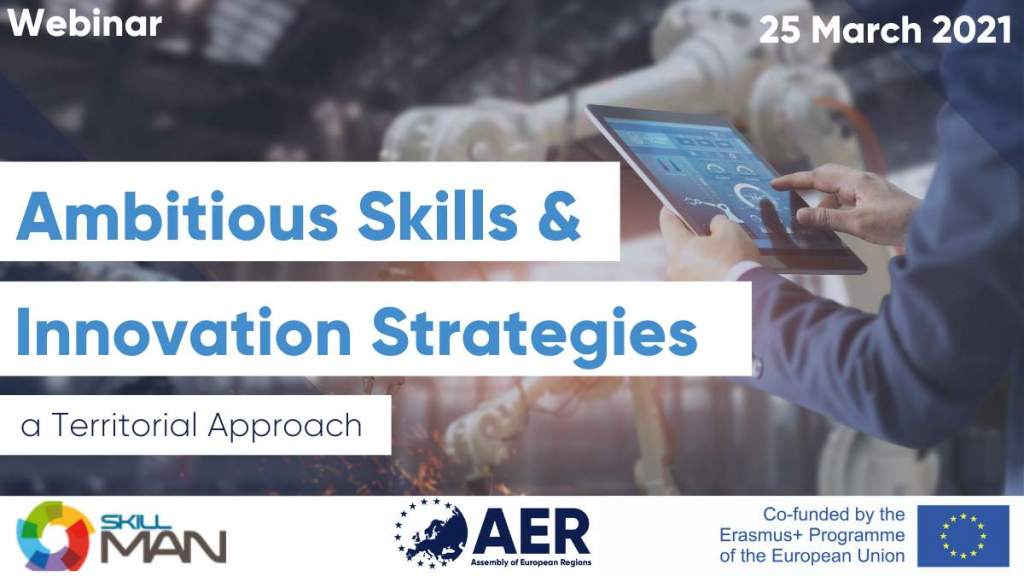 Innovation is key to create the jobs that will sustain our rural regions and reverse brain drain. But with the bulk of economic activity confined to cities, how can we encourage innovation into our smaller towns and villages?
Our webinar next Thursday is about sharing strategies to boost skills and innovation in rural areas. In particular, we will explore how Technical and Vocational Education and Training (TVET) can be a catalyst for job creation, share best practices from rural regions, and provide insights on EU funding opportunities to support rural development. Check out the agenda here:
10.00-10.05 – Housekeeping rules, quick presentation on Skillnet, Valentina De Vico, Communication Manager, Skillman Team
10:05-10:10 – Opening remarks and introductions, Johanna Pacevicius, Policy and Knowledge Transfer Coordinator, Assembly of European Regions
10.10-10.20 – Available EU funding and incentives, Agnese Pantaloni, EU Projects Coordinator, Assembly of European Regions
10:20-10:35 – Peer reviews and knowledge exchanges to boost innovation, Elena Ferrario, Thematic Manager, and Katharina Krell, Thematic Expert, Policy Learning Platform Interreg Europe
10.35-10.45 – Regional practice from Donegal County, Vinny McGroary, Area Training Manager, Donegal ETB
10.45-10.55 – Panel discussion and Q&A session
10.55-11.00 – Closing remarks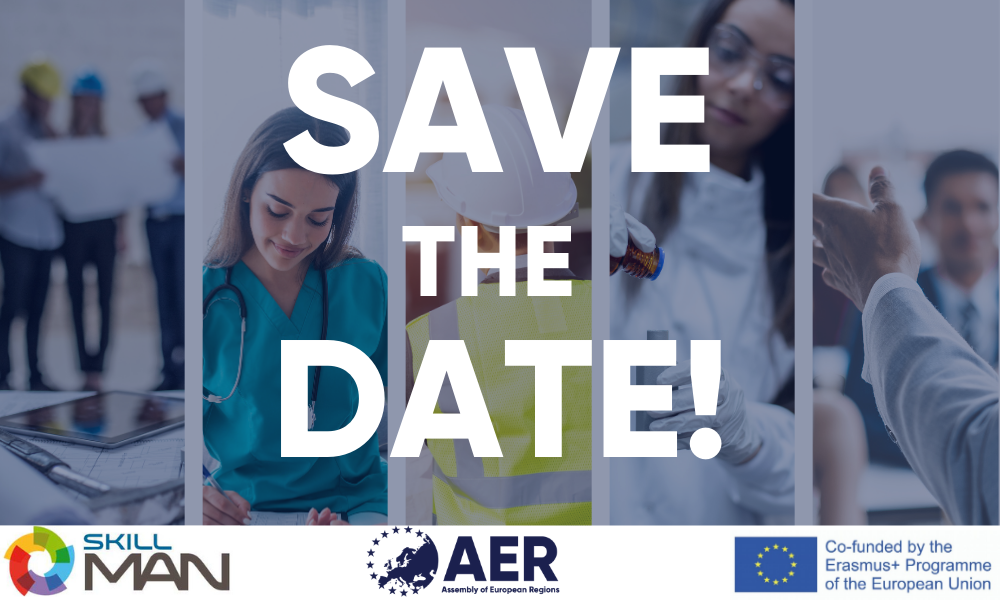 New year, new skills, new partnerships! 🤝
Our series of Skillnet webinars on EU funding opportunities continues through 2021. Mark your calendars* and stay tuned for the next webinars this April:
19 April – Creating Effective Innovation Ecosystems
20 April – Technical and Vocational Education and Training (TVET) and Civic Participation
*Please note dates are subject to change – keep an eye on the AER website and our Partnerships in Focus Hub to get the latest! 🔎